Develop your best Power BI Consulting and Implementation Strategy
Data - whether in the cloud or on-premises, hold the answers to your mission-critical questions. So complex is the data universe that traditional BI solutions, connecting multiple data sources, and transforming business intelligence information are nothing short of overwhelming. That's why innovative companies harvest the wealth of available data required for the most meaningful insights into operations, markets, industry trends, and more.
Power BI development and consulting teams offer you far-reaching knowledge of how, where, and why of building your custom Power BI solutions. We can draw in data from hundreds of sources, both internal and external, deploying APIs and seamless integrations with Microsoft Suite, Hadoop, Salesforce, Spark, Oracle, and Google database, plus many others. Our development path assures your organization benefits from security, governance, and management across all users.
Boost operational efficiency with real-time interactive Power BI Dashboards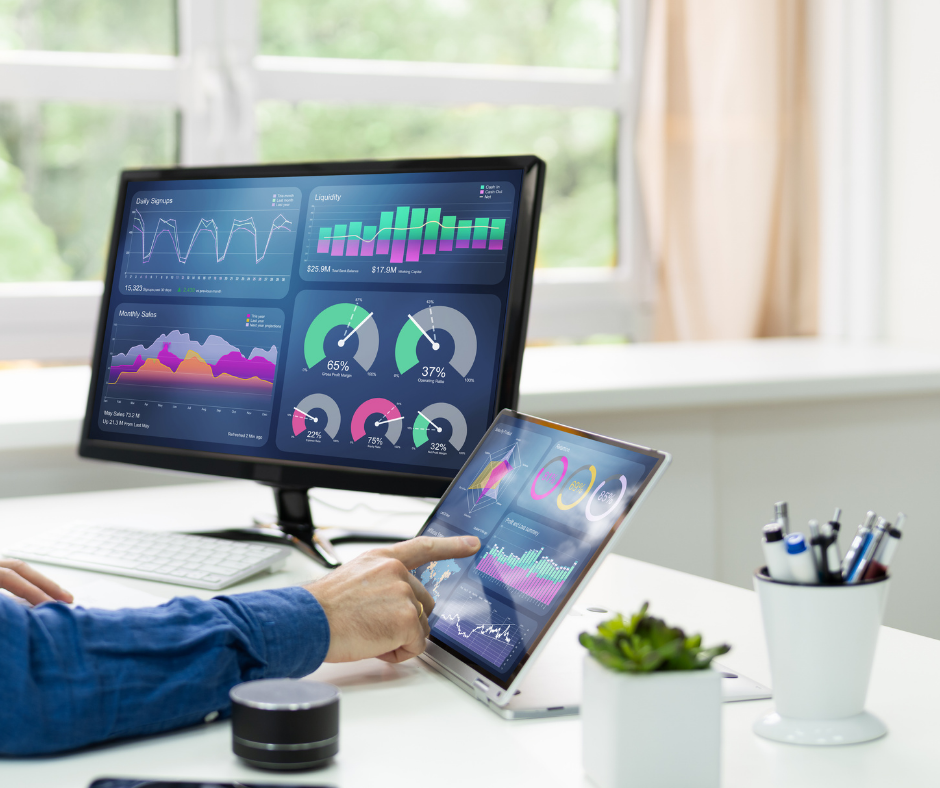 Data visualization is a primary benefit of Power BI, made more so by Microcen ability to build optimal dashboards for data displayed. Your custom dashboards will give your team a 360 degree of what's happening as it happens. Make quick decisions and share & implement data-based adjustments in a collaborative environment. Also, data manipulation, machine learning, data modeling, and analytical concepts help business leaders utilize their data smartly to make informed decisions.
Our teams will help you optimize the value of Power BI, allowing you to dive into advanced analytics quickly for greater insight. Predicting outcomes and preventing failures of your assets/operations can be quick and straightforward. As a Certified Microsoft Power BI Partner, we help teams plan and implement BI strategies, revealing valuable trends and unseen correlations presented in stunning visuals that support data-driven decisions.